Main content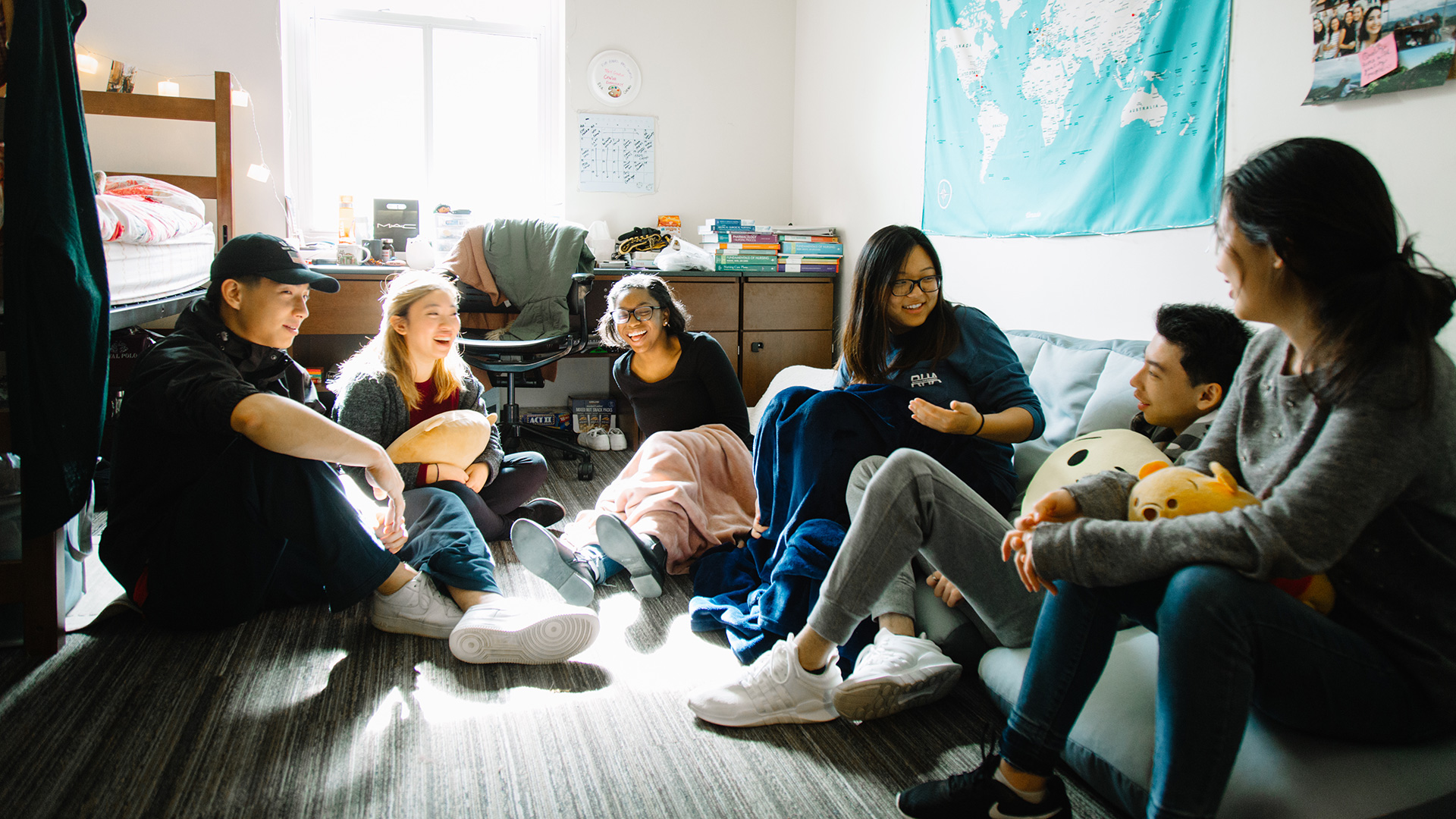 Undergraduate Program
---
Philosophy is the study of fundamental questions concerning the nature of what is and what ought to be. It pursues questions such as: What is a good life? What is the nature of reality? What makes human beings "human?" What distinguishes knowledge from mere opinion? What is the meaning of human life?
The department hosts two majors that allow students to pursue these and aligned questions.
PHIL is a traditional philosophy major that exposes students to the rich history of philosophy and provides a broad education in areas like ethics, metaphysics, aesthetics, and epistemology. PHIL is a core, liberal arts major that awakens students to the wonder of the world and the complexity of some of life's most probing questions.
PPL (Philosophy, Politics, Law) is also a liberal arts major. It adds an interdisciplinary component, and focuses upon questions that arise in the areas of politics and law. Its chief concerns are normative: what is justice and what kind of society does justice require? How well do existing cultural trends and political institutions fare when measured against standards of justice? PPL aims to prepare students to be critical, engaged citizens in a dynamic, changing world.
Declaration of Major
Submit the Declaration of Major form to the Office of Undergraduate Education.
You will receive a confirmation email from the registrar.
Review the degree requirements checklist to determine if you have any questions. If you do have questions, schedule a meeting with Prof. Jessica Wahman.
Congratulations and welcome to the Philosophy Department!
Career Guide
Students majoring in philosophy often enter the fields of law, medicine, journalism, or business. For these fields a background in logic, ethics, and critical thinking is particularly important. Some students who major in philosophy pursue graduate study in philosophy leading to positions in university teaching.
Famous philosophy majors include former President Bill Clinton, John Elway, Vaclav Havel, Martin Luther King, Jr., Iris Murdoch, and Susan Sontag.
PRE-LAW ADVISING
In the past decade, Emory Philosophy Undergraduates have gone on to study law at some of the best law schools in the world, including Yale, Harvard, Stanford, Chicago, NYU, Columbia, Virginia, Michigan, Vanderbilt and Emory, among others. This is not surprising because many students have an interest in law and the study of philosophy provides excellent preparation for the rigors of law school and legal practice beyond.
Through the study of philosophy generally one can learn how to make strong arguments, give due consideration to competing points of view and place those arguments in the service of a larger vision. Beyond this, a great deal of the substance of modern law owes its formation to the substantive contributions of philosophers over time to questions concerning the nature of justice and the good life.
Philosophy doesn't just help students master the kinds of logical inference and critical reading required for the law school admission test (LSAT), it helps students invoke their imagination when confronted with contested and competing interpretations of written texts, and the skills developed are useful whether one is debating the meaning of Kant's Critique of Pure Reason, the US Constitution, or Brown v. Board of Education.
Finally, there are many opportunities in philosophy to develop the ability to write which is central to both law school and legal practice. Philosophy is a great field of study for its own sake regardless of what your future plans hold. It asks questions at the heart of human life concerning justice, knowledge, beauty and the good. But in addition to this, it has proven to be of high value to those who choose law as a profession.
A pre-law advisor will soon be assigned.