Main content
Letter from the Chair
---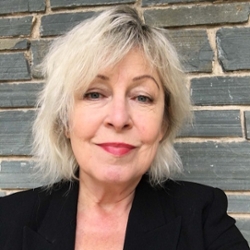 Welcome to the Emory Philosophy Department website. Please look around and explore our undergraduate and graduate programs, our public events, our faculty profiles, and areas of research interest.  You will see that this department is home to an outstanding group of undergraduate and graduate students and an internationally renowned faculty.
Our faculty members have a wide range of interests with recent books on – and this is just a smattering – Aristotle on the emotions (Jimenez), Kant's nonideal philosophy (Huseyinzadegan), Plato's animals (Bell), Brian Eno's music (Lysaker), Foucault's strange eros (Huffer), feminist humor (Willett),  Lacan and Afro-pessimism (Marriott), colonial debt (Zambrana), political breakdown (McAfee), pragmatic fashions (Stuhr), cosmopolitanism (Wahman), and Black men from behind the veil (Yancy).  And our more junior faculty will soon be publishing books on early modern women (Hasan-Birdwell) and the Anthropocene (Karera).
Emory may also have the most diverse faculty of any philosophy PhD program in the country, perhaps the world, with a gender distribution of nine women and six men; and more than a third of our faculty being people of color.  We also have an outstanding cadre of affiliated faculty from other departments in the college who supplement our course offerings and contribute to the intellectual life of our department. 
If you have any questions about our department, feel free to contact me.
Noëlle McAfee, Professor and Chair